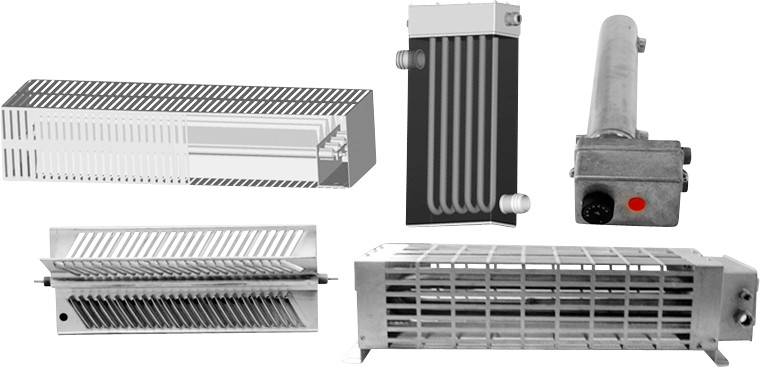 Developed according to the specific need
In addition to aluminum-housed and ceramic wire-wound resistors, Elektrotermija can also customize resistor solutions based on other technologies for heating applications. We are known for our high quality design and resistor production for electro, mechanic and telecom for example.
All types of tubular heating elements can be used as resistors. The use of large diameter resistance wires, gives low resistance elements that withstand high loads. Large element diameter withstands high voltage. Custom resistors are developed and configured according to the specific need.
Brake resistors
Energy dumping

Wind power turbines
Telecom
Material

Steel
Stainless steel
Incoloy 800, Incoloy 825
Heating alloys


Dimension

All dimensions avaliable upon request

Assembly

Assembled into housing

Flanges: welded or brazed
Nipples: pressed or brazed

Connection

Wiring
Threaded pins M3, M4, M5, M6

Design

Open wire-wound resistors
Tubular elements
Steel grid resistors

Others

Air cooling: natural or forced convection
Liquid cooling: water, oil etc.
Customized resistor solutions
Possible high loads
High quality design