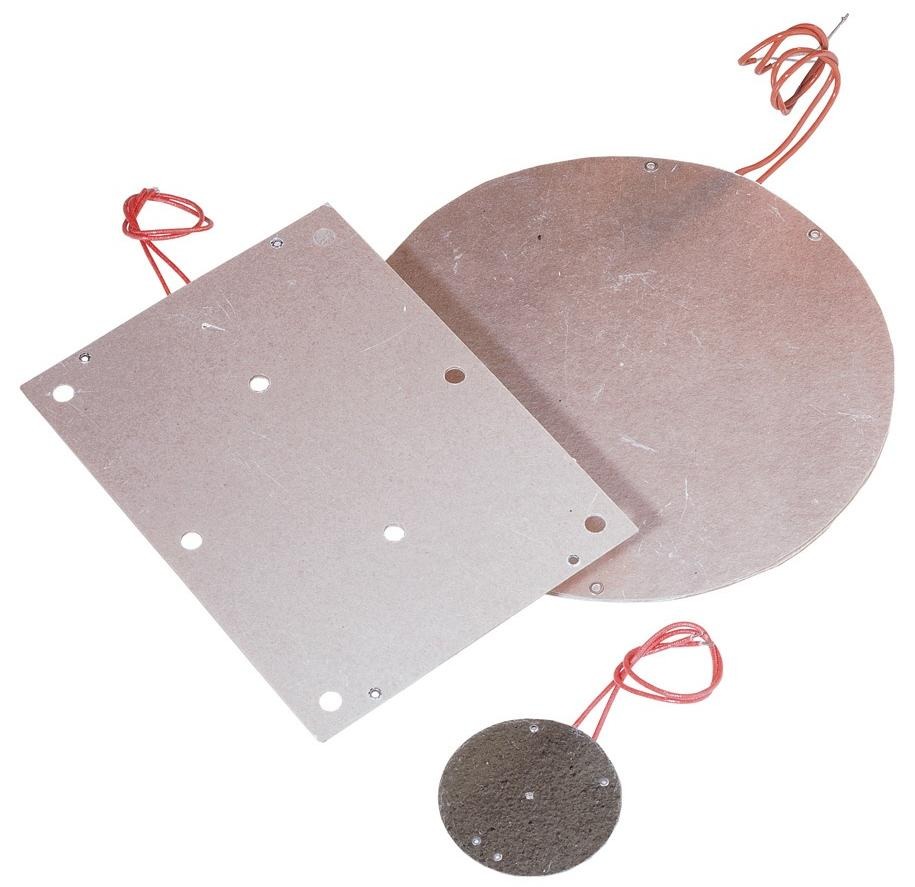 Fast and uniform contact heating
Micanite elements are typically used for contact heating of tools and for indirect heating of fluids in different types of vessels. Micanite is an excellent insulation material based on mica, which can be cut, punched or shaped to suit different applications. It can be rigid or soft in order to fit the application.
The micanite element is a resistance ribbon or wire, sandwiched between layers of mica. For use at temperatures below 100°C, it works perfect as a stand-alone heater. Higher temperatures require proper support and even pressure to provide good heat transfer. For example, it can be uniformly clamped between two metal plates. Micanite elements enclosed in flat or round metal sheeting are called ring or band heaters.
Protection against cold
Tool heating
Drying equipment
Bread toasters
Heating plates
Containers
Frost protection
Packing, strapping and sealing equipment
Food service appliances
Radiators, heating panels
Type of heating

Contact heating
Indirect liquid heating
Convection - air heating


Material

Micanite
Enclosure in, e.g. stainless steel or aluminum

Dimension

Acc. to customer specification
Width: Min. 20mm
Thickness: Min. 1.8mm

Assembly

Fixing to the object

Connection


Cables, tab terminals, screws and nuts, nickel wires with ceramic beads or silicon rubber hose

Design

Acc. to customer specification
Square, round, rectangular shape
Rigid or soft elements
Cut, punched or shaped element


Others

Operating temperature: Max. 400°C
Voltage: Max. 480V (single or three phase)
Surface load: 3–4 W/cm² (at very high heat transfer)
Safety acc. to EN 60335-1

Can be shaped to fit the application
Compact design
Fast warm up
High working temperatures
Can be used assembled in open air
Low moisture absorption