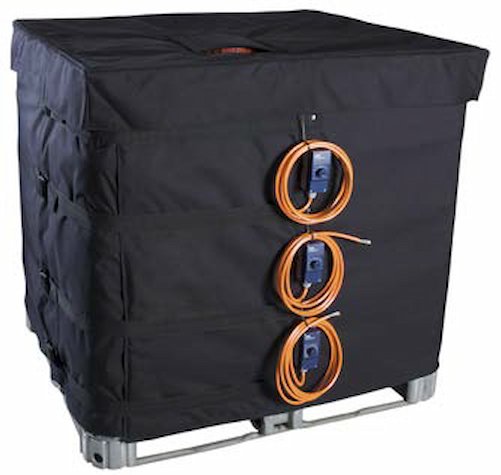 Designed to keep liquids and oils warm and fluid
DRUM & IBC HEATERS
Backer Drum and IBC heaters are specifically designed to heat viscous products and thereby facilitate emptying containers. They are also very effective for keeping heat and to avoid freezing. Ideal for heating water, oils, diesel, resin, petroleum jelly, wax e.g. lanolin, fats, butter e.g. butter oil, syrup, sugar and other industrial liquids or foods that must have a uniform temperature or viscosity.
The heaters are available with housings made of steel plate, silicone rubber, polyester and fiberglass fabric. They are also offered with different enclosure classes and are compatible with both digital or mechanical temperature control, depending on the purpose of use.
Can also be manufactured according to customer specifications.
BACKER: BARREL HEATER: The barrel heater is designed to keep liquids and oil-based products warm and fluid.
The barrel heater may not be used outdoors or in wet rooms and must be kept dry.
Assembly: To ensure optimal heat transmission, the tensioning device on the heater must be re-tensioned after the first use. The tensioning device adjustment should be regulary checked. Use gloves if the heater has been in operation. The barrel heater must not be used outside, in wet rooms or when not mounted on a barrel. The heater must be kept.
Thermostat: The temperature on the scale shows the surface temperature of the barrel, not the temperature of the content in the barrel.
Safety: Parts of the barrel heater become hot during operation!
The barrel heater must not be used closer than one meter from inflammable material, including construction material. The barrel to be heated must be open for ventilation throughout the entire heating period. The barrel must also be positioned at a well ventilated location to avoid ignition.
Freeze protection
Heating viscous products
Keeping heat

Heating

liquids or foods that must have a uniform temperature



Type of heating

Indirect liquid heating
Defrosting

Material

Casing of polyester (0-90°C)
Casing of fiberglass fabric (0-200°C)

Dimension

Standard range

IBC container heater: 4400x1000mm
Drum heaters: Sizes available to fit standard drums

Assembly

Tensioning device

Connection

Cable with ground connection

Design

IBC container heater (1000L)
Drum heater (200L, 105L, 50-60L, 25-30L)
With regulating thermostat (digital or mechanical) and thermal cut-off
With an indicator LED

Others

Voltage: 110V or 230V
Power (IBC): 1300W, 2x1000W, 3x1000W
Power (Drum): Max.1500W
Options: Silicone barrel heaters, Base heaters, Insulation covers
Safety acc. to EN 60335-1

Easy-to-use, simple plug-and-play design

Quick adjustment
Uniform heat transmission
Long service life
Excellent strengt
Suitable for food and pharmaceuticals