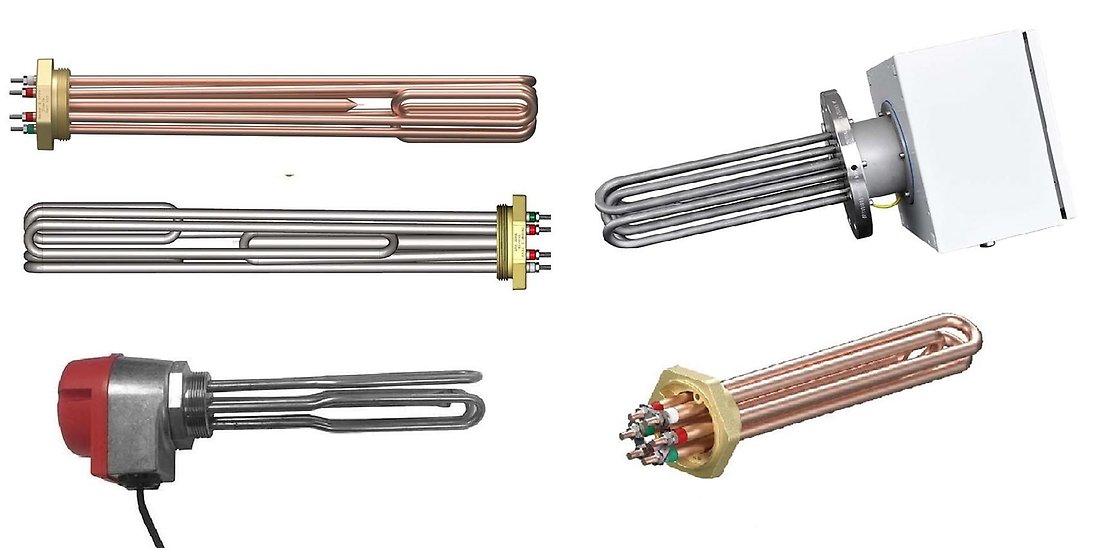 Solution for heating of fluids such as water and oil
Immersion heaters represent reliable and cost effective solution for direct heating of liquids such as water, oil, etc. Complete heating surface must be immersed in heating fluid.
Tubular heating elements are U-shaped and soldered, brazed or welded on threaded or flat flanges or nipples. Wide spectrum of flanges as well as materials for flanges and heaters enables us to meet almost every costumer's requirement. We produce heaters with protective caps, thermostats and thermal fuses and thermostat protective tube. As an alternative, there are also immersion heaters made of ceramic elements for indirect heating.
We have a wide range of elements on stock so we could deliver products in short period of time. We also offer customized immersion heaters as desired.
Boilers, Tanks, Water heaters
Industrial baths
Coffee machines
Dishwashers for commercial kitchens
Steam generators
Thermal oils
Gearing box oils
Hydraulic oils
Flow heaters
Type of heating

Direct – heating element inserted in liquid
Indirect – heating element separated from
liquid

Material

Tube material:
Copper, Stainless steel, Incoloy 800, Incoloy 825

Flange material:
Steel, Brass, Stainless steel AISI 304 / EN 1.4301


Protective cap material:
Aluminum, Stainless steel, Plastic (PP, PA, PE, ABS)

Dimensions

Diameter of tubular elements:
Ø6.5, Ø8.5, Ø10, Ø12, Ø14mm

Diameter of ceramic elements:
Ø30, Ø32, Ø34, Ø36, Ø38, Ø41, Ø44, Ø46, Ø52, Ø54, Ø64mm

Immersed length: 200-6000mm
Inactive length: 50-1000mm

Threaded flange: G1", G1¼", G1½", G2", G2¼", G2½", G3"
Flat flange: Acc. to customer request

Assembly

Heater must be always immersed into liquid

Instalation: Vertical position, Horizontal position

Fixing: Flat flange, Threaded flange


Accessories: Gaskets, Nuts, Reduction nipples

Connection

M4, M5, M6, Tab terminals, Cables

Protective caps with cable glands

Terminal boxes with temperature regulating device


Design

Flat flange immersion heaters
Threaded flange immersion heaters
Immersion heaters with thermostat
Immersion heaters for indirect heating

Standard range or acc. to customer specification

Others

Voltage: Max. 500V, for higher values consult us
Surface load: Max. 25W/cm²
Dielectric strength: 1500V

Pressure test up to 10 bars
Protection class: IP55 or IP66
Safety acc. to EN 60335-1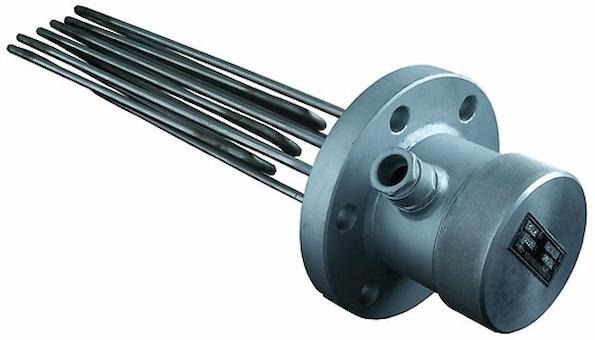 Flange immersion heaters
Efficient heating and robust, industrial design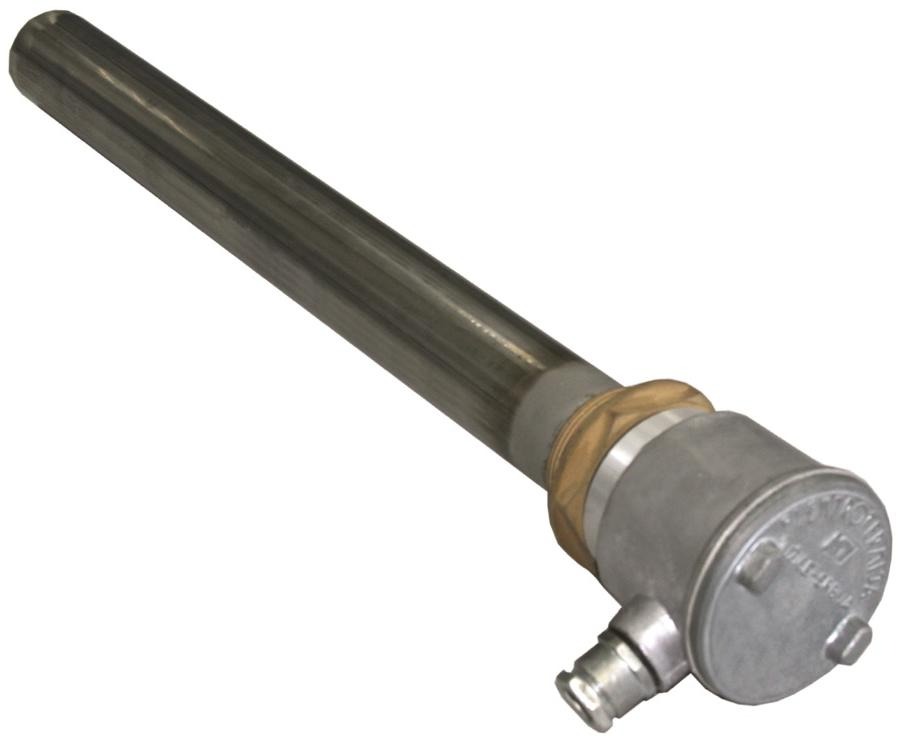 Indirect immersion heaters
Can be changed without discharge of the liquid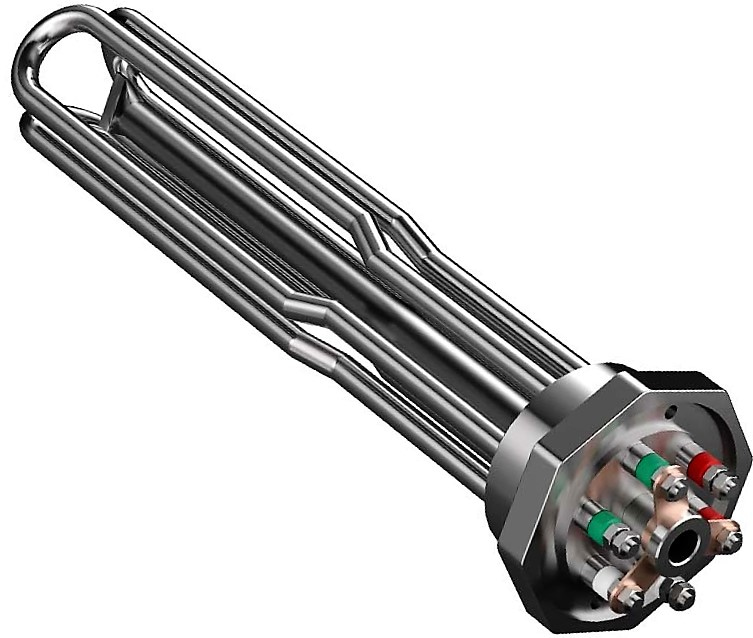 Screw-IN Immersion heaters
With flanges in stainless steel or brass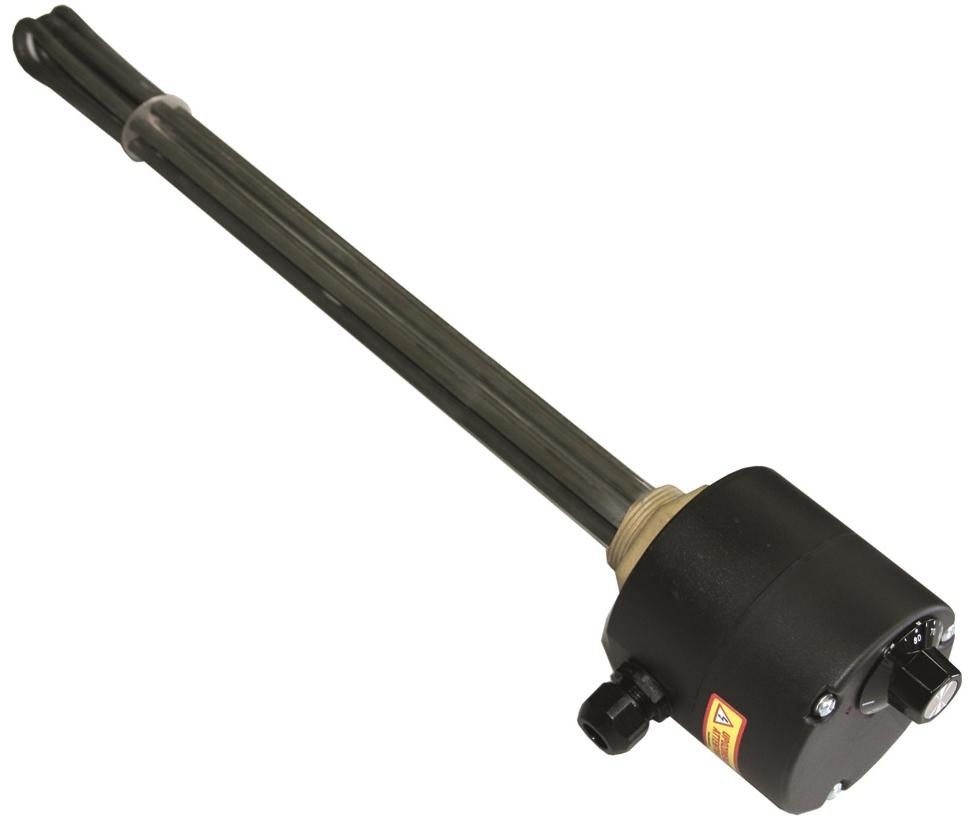 THERMOSTAT Immersion heaters
Equipped with temperature limiter and terminal box