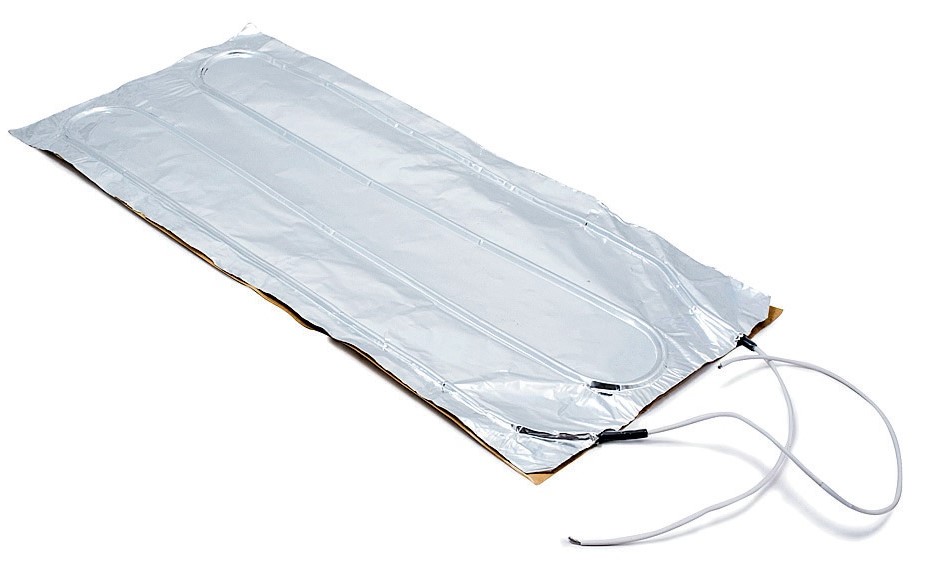 Self adhesive and cost efficient
Aluminum foil with heating cable extruded in silicon and supported between two self-adhesives aluminium foils. One of the aluminium foils are also adhesive on the bottom side, in order to be sticked
onto the surface of the Appliance. PVC cables can be used if low wattages and temperature up to 20W/m, and 105°C. In that case the cables are fixed directly onto one aluminium foil. We can also offer a solution with a safety fuse in some part of the product and even a thermostat.
Anti-condensation
Evaporation systems
Refridgeration applications
Preventing ice, de-icing
Domestic heating - radiators
Suitable for ceiling heaters
Type of heating

Defrosting
Contact heating
Air heating

Material

Aluminium


Dimension

Acc. to customer specification
Maximum width app. 800mm


Assembly

Self adhesive

Connection

Connecting wires

Design

Acc. to customer specification
Heating cables insulated with silicone or thermoplastic
Possibility to add thermostat or safety fuse


Others

Power: 50-250W
Voltage: 110-240V
Surface load wattage: Max. 40W/m
Operating temperature: Max. 200°C
Safety acc. to EN 60335-1

Low weight
High temperature impervious self adhesive film
Easy assembly, self adhesive
Space saver

Cost efficient