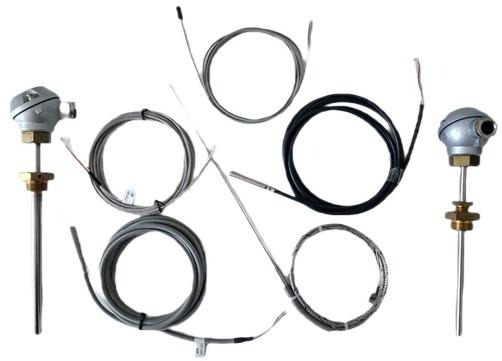 Thermocouples and resistance thermometers
BACKER: MEASUREMENT COMPONENTS
We have a variety of temperature sensors, e.g. PT100, PT 1000 and thermocouples. If you require quick deliveries, we have several items in stock. If you need special features, we would happy to customize a solution especially for you. We are constantly expanding this area of expertise

External link..
BACKER: TEMPERATURE SENSORS
In stock for immediate delivery. We have the following types: Backer has type Pt 100 resistive sensors for measuring temperatures up to 600°C, types J and K thermocouplers for measuring of temperatures up to 800 respectively 1150°C.
HT: HT proposes a wide range of thermocouples and resistance thermometers providing an inexpensive and high quality products. in our catalogues it is possible to single out the optimal product in a wide range of thermocouples type "J" (iron-constantan) or "K" (chrome-aluminium) and of resistance thermometers PT100 with 2, 3 or 4 wires. HT always supports its customers in developing, designing and manufacturing temperature sensors even "taylor made" and for small batches.
HT:
Plastic applications
Medical applications
Automation
Packaging and wrapping
| header | Header | Header |
| --- | --- | --- |
| Text | Text | Text |
| Text | Text | Text |
| Text | Text | Text |
| Text | Text | Text |