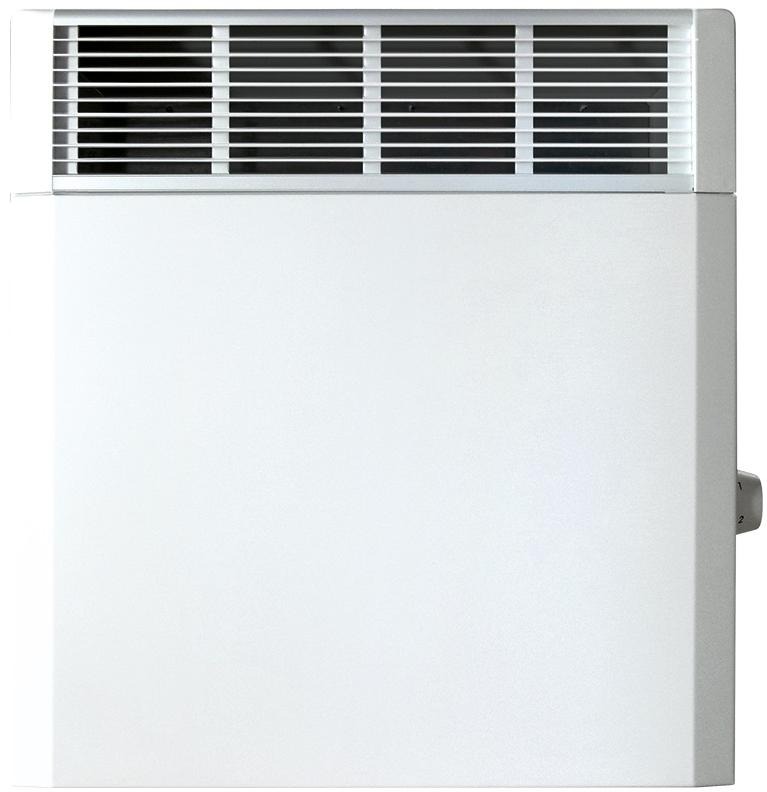 Quick heating, pleasant heat, economic control
The natural stack effect of the heaters provides a noiseless, draught-free and fast heat emission. Pleasant heat will be available at short time, through the air outlet in the housing front which ensures even distribution of heat in room space.
Available in five different sizes with power outputs ranging from 500W to 2500W. Fully controllable with in-built manual thermostat. When the required room temperature has been reached, in-built thermostat automatically cuts off power to the unit. Wall mounted or free-standing option available.
The usage of convectors is ideal for places where noiseless and fast heating is requested. The main characteristics of convectors are precise manufacturing, minimized depth and an advanced design that harmonize with your living or work environment.
AVAILABLE ONLY FOR SERBIAN MARKET
Interseasonal or full-season heating
Low-energy consumption houses, holiday homes, stationary or mobile
Small apartments
Private or commercial uses
Living rooms, bedrooms, guest rooms, workrooms
Heating of bathrooms and toilets
Offices, shops, bars, galleries, schools, kindergardens
Type of heating

Natural convection heat


Material

Sheet steel housing
Frontal aerial outlet grill of anodised aluminum
Stainless steel heater with zinc-plated steel fins

Dimension

345x445x85 mm, 3,7 kg, 500W
415x445x85 mm, 4.8 kg, 1000W
565x445x85 mm, 6.0 kg, 1500W
695x445x85 mm, 7.0 kg, 2000W
915x445x85 mm, 8.4 kg, 2500W

Assembly

Wall mounted option
Free-standing option, with feet stands

Connection

Cable with a plug, approx. 1m long

Design

Compact, solid, modern design

Lacquered paint finish, colour white RAL 9002

Others

Voltage: 230V
Power: 500-2500W
Protection class IP24 - splash proof for use in bathrooms and wet areas

Bipolar rocker switch ON/OFF, moisture protected
Manual capillary room thermostat, range 4°C to 40°C
Safety thermostat 80°C, for overheating protection
Frost protection mode, can be set at 5°C
Fast and easy handling
Simple operating and precise temperature regulation
Noiseless, quick and cost efficient heating
Full heat is immediately available
Minimal thermal losses
Precise manufacturing and minimized depth
Long life duration
Two years warranty and service provided