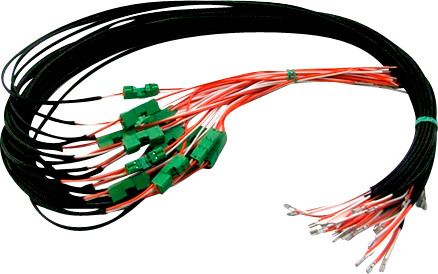 BACKER: HARNESS
Backer has extensive experience in producing custom solutions for different types of cable harnesses for a large number of industry sectors

External link. and applications. They can either be part of a solution or separately supplied. We offer a vast range of cable types, connectors, grommets, etc.
BACKER: CABLE SETS / WIRING
Backer provides a wide range of cable sets / wiring according to customer specifications. They are ready to connect to printed circuit boards, terminal blocks, various types of housings etc.
BACKER:
Heat pumps
Rear view mirrors
Refridgerators
Water bed heaters


header

Header

Material

Cables: copper, tinned copper, PVC, silicon, teflon etc.
Terminals and housings: Brass, tinned brass, steel, plastic materials

Dimensions

The typical cross-sections of cables from 0.22 mm² to 6 mm²

Assembly

Crimping
Ultrasound welding
Screws

Connection

Flat connectors
Cables with different connectors (tabs, receptacles, edge connectors etc.)

Safety

The supplied cables are in compliance with standards, e.g. UL, per customer request
Plastic materials




Flexible cables for high temperatures:
Up to 180°C - copper wire reinforced with silicone rubber
Up to 250°C - copper or nickel wire reinforced with PTFE
Up to 320°C - nickel wire reinforced with glass fibre
Above 320°C - nickel wire insulated with ceramic beads


Additional cable protection:
Glass armoured silicone hose
Metal braid (in stainless steel)
Helical protective tube (in zincified steel or stainless steel)

Connection leads: Nickel wire fiberglass insulated, length 250mm